Our PMP solutions deliver highly effective, low maintenance, and long-lasting pest control targeting rats, mice, squirrels and mongooses
For any questions please contact Jeff Jacobs
How we add value to your business
Automatic

Our CO2-powered, self-resetting traps are designed to make rodent control a breeze. All our traps use 16g CO2 canisters to pressurize the strike chamber ensuring your trap is ready for action instantly.

Toxin Free

Our non-toxic attractants are environmentally friendly, making it the perfect choice for PMPs looking to provide ecologically responsible and effective rodent control solutions for sensitive accounts. No risk of secondary poisoning.

Quick Kill

The traps' feather-light triggers make rodent control quick and humane. The quick kill guarantee allows your trap to run with maximum efficiency and minimal servicing required.

Plus, they're certified-humane.

Constant Control

Set and forget. Our self-resetting traps deliver continuous kills enabling you to focus on other aspects of your business.

These long-lasting systems can be serviced as little as twice a year optimizing profit and creating residual revenue!
How the A24 works
The A24 is our all-star rat and mouse killer responsible for more kills than Genghis Khan without any of the downsides.
The A24 delivers 24 precise, safe, and automatic self-resetting strikes without the use of any nasty poisons or toxins.
Click below to learn more.
Learn more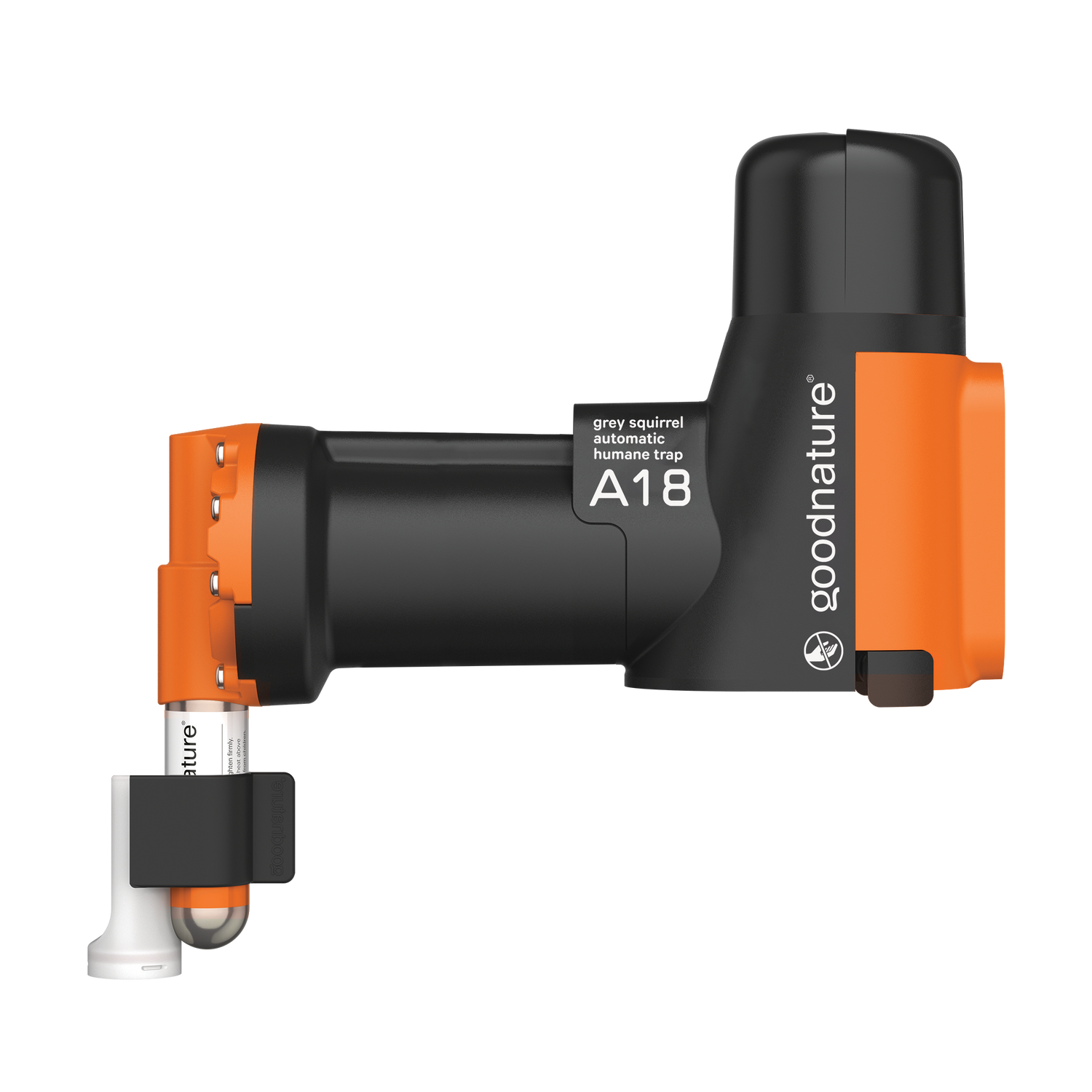 How the A18 works
The A18 is the bigger, stronger brother to the A24. For squirrels and mongooses, look no further than the A18.
The A18 delivers 18 powerful, safe, and efficient self-resetting strikes. No poisons or toxins used either.
Click below to learn more.
Learn more
"These traps are a great solution for areas where other means and methods fall short or cannot meet certain requirements."

Jeff Rea, 1st Response Pest Control, Palmdale CA

"They make day to day rodent management effortless."

Sean Steele, Paradise Pest Control, Ventura CA

"Clean your coop and use the scratch in the A24 with the lure basket.  I get 22 in 3 days between my 2 units!"

Eric Dismuke, My Rodent Guy, Pacifica CA