Looking to purchase in bulk?
Select your sector and submit the appropriate Request Form.
Pest Management Professionals
Are you a Pest Management Professional interested in deploying our toxin-free, certified-humane and extremely effective devices for your customers?From our original A24 Rat & Mouse Trap Kit, to our commercially friendly A24 Pro Trap Kit with Trap Box Enclosure, to the brand new A18 Squirrel Trap Kit, we have an excellent lineup of professionally-focused products for you to profitably deploy. The A24 and A18 are one-of-a-kind alternatives to rodenticides. Your customers will love them because they're toxin-free and Pest Management Professionals love them because they are low-maintenance, extremely effective and long-lasting. Set and forget for 24 or 18 humane strikes.Contact our team to access our PMP exclusive products and pricing for your next project.
Pest Management Professional Requests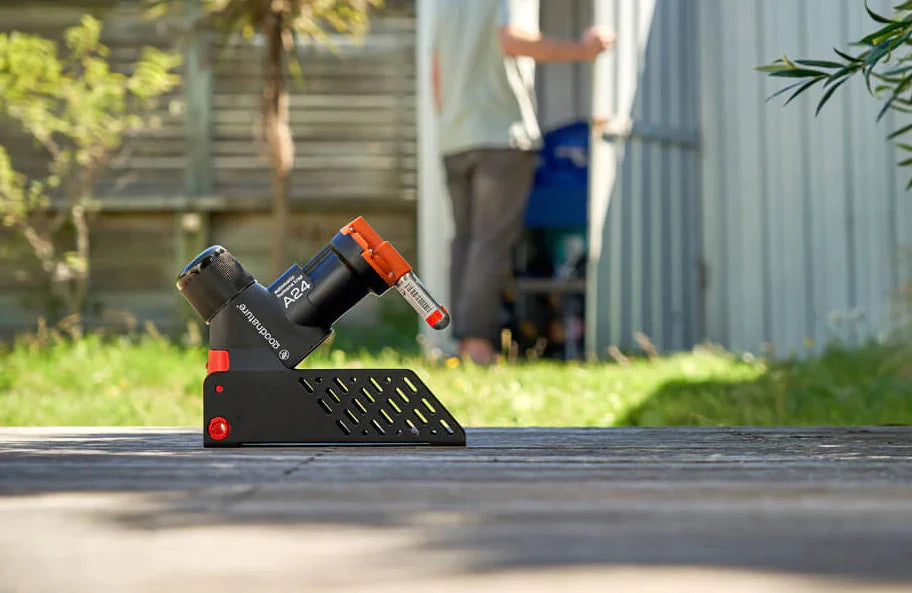 Property & Facility Management
Keep your properties free of rats & mice. The A24 Smart Trap Kit is automatic, quick kill, and non-toxic, and sends data to our Goodnature app using Bluetooth connectivity. Our Smart Trap does all the work so you can keep managing your properties without interruption.
For some insight from a current Property Management partner using the A24 to control rodents on numerous estate properties, please see our Property Management Success With Goodnature's A24 blog article.
Property & Facility Management Requests
Ecology
Target invasive rats with the 100% rugged, durable, and weatherproof trap that kills rats without toxins, electricity, or the need to reset. The A24 is automatic, quick kill, and non-toxic — perfect for large-scale rat control projects.
Contact our team to to access exclusive products and pricing for your next project.
Ecology Partners